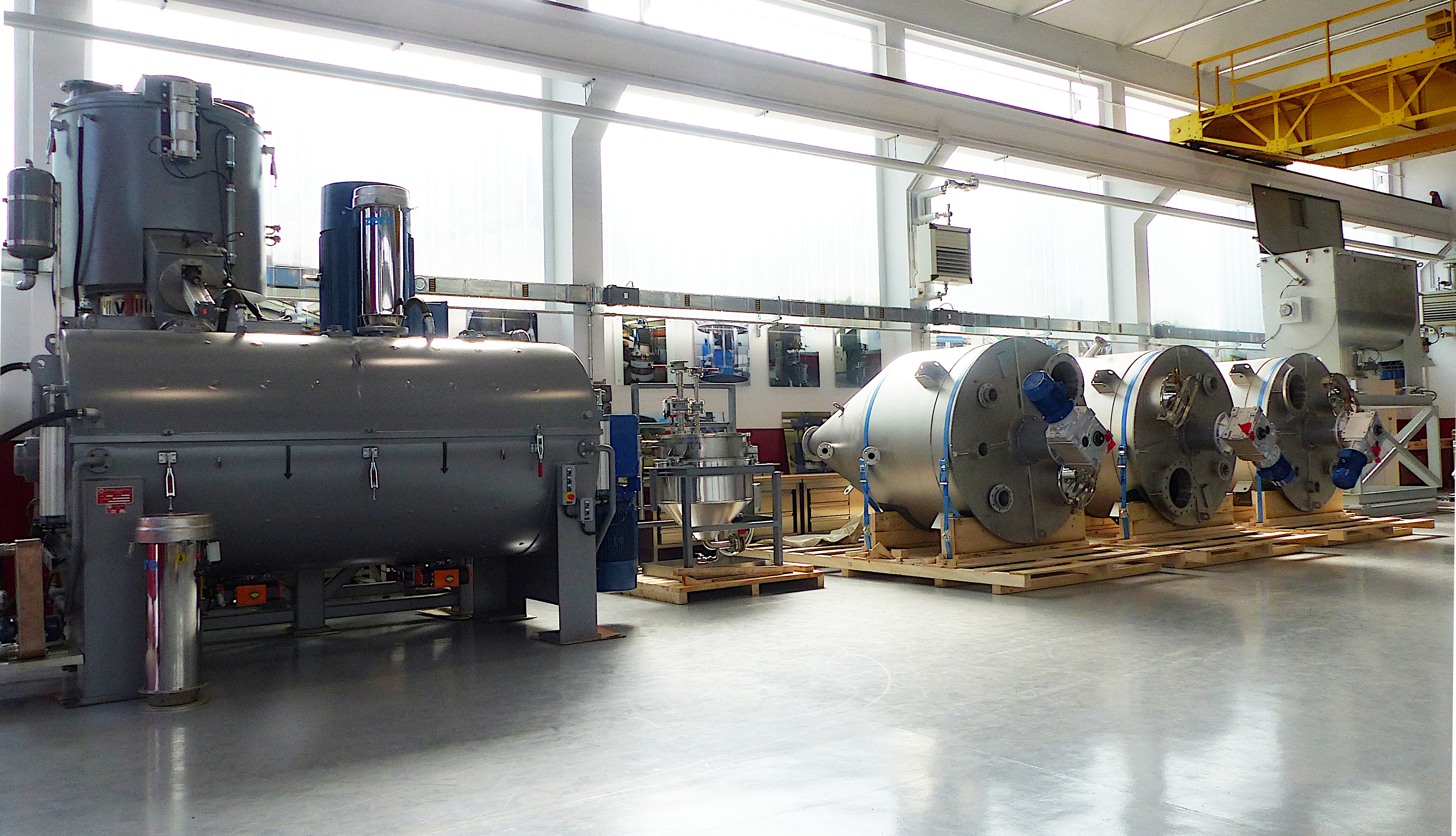 At Valtorta the new plants TSOR & ME are ready
Freitag, der 27. September 2019
A NEW SUPPLY READY AT VALTORTA WORKSHOPS – TURBO MIXERS TSOR AND RIBBON BLENDERS ME
Learn more about our plants TSOR and ME
Often it happens that our technical staff receive requests about complex plants.
Our Customers ask us more and more frequently to create projects which include various type of mixers, in order to build a complete production line.
As Valtorta brand we have just finished, at renewed Battaggion headquarter in Bergamo, two new mixers of our powders production range: Turbo-mixer complete with Cooler, our model TSOR, and Ribbon Blender ME.
Configurable depending on your demands, they represent ideal solutions, respectively, for the rapid PVC mixing and the not-aggressive homogenisation of fragile products, such as PVC, TPR, powders or dry granules of different nature.
How to describe these plants using two words? Quality and reliability.
Visit our web sites Valtorta and Battaggion for information and do not hesitate to contact us to discuss together about your necessities. We are always ready to face new challenges.